April 10, 2019
Route 390 & BI Ride - Mid-Day Bus Service
Olympic Drive Construction
Effective April 15, 2019
The City of Bainbridge Island plans to start construction work Monday, April 15, to improve pedestrian safety between Winslow Way and the BI Ferry terminal over the summer. Work is scheduled to occur between 9am and 3pm, Monday through Friday.
Route 390 and BI Ride will continue to operate during the construction.
Consider taking an earlier bus if you have an appointment you cannot miss. Kitsap Transit anticipates some delays.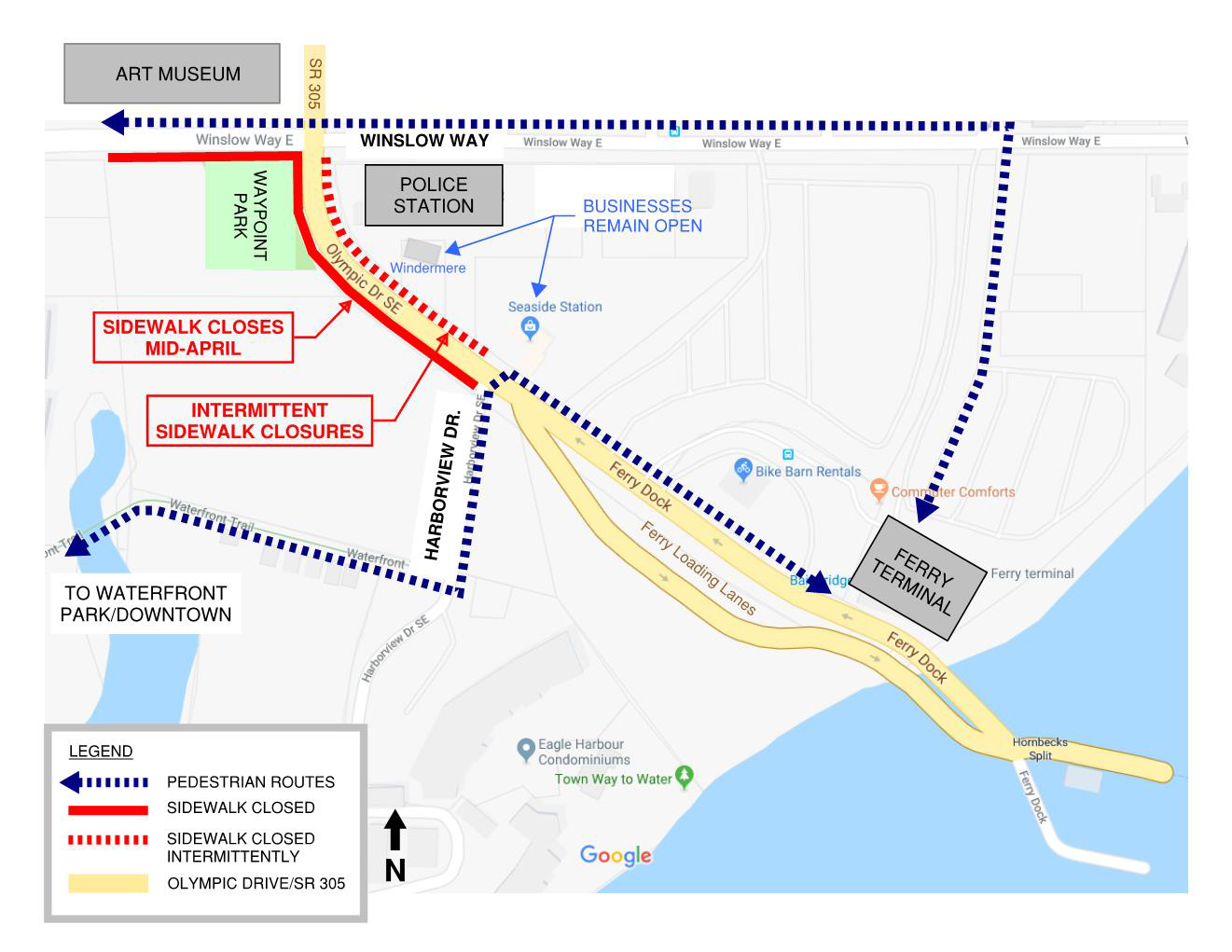 Map Source: City of Bremerton